We grew up on a farm so we always looked for motivation to keep us moving forward especially with horses. We learned to be tough on the farm and tough on competition whether I was barrel racing or sorting cows. I loved every minute of it because of the intensity and thrill so these are some quotes to keep you moving forward while running toward the competition.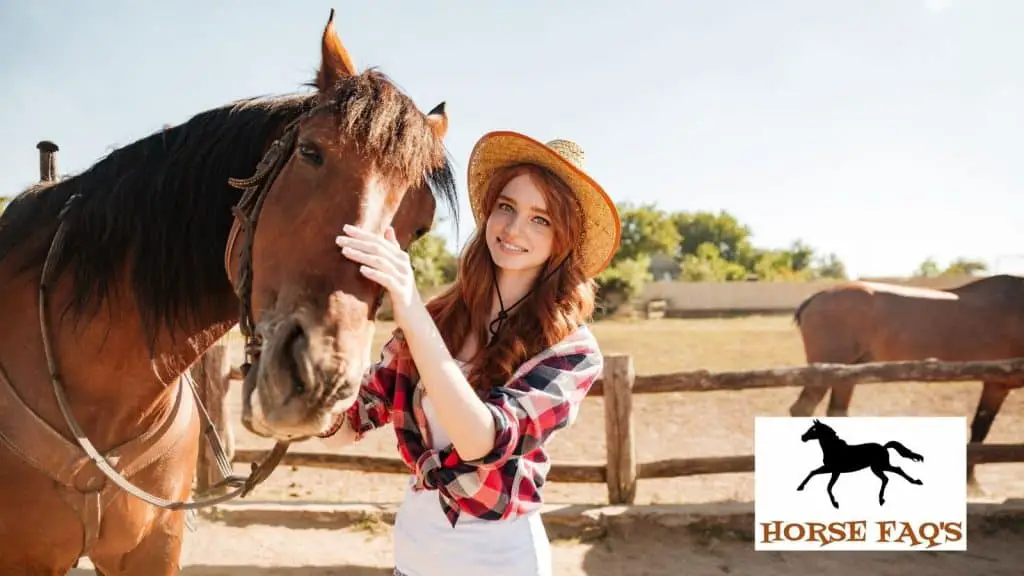 Sassy Cowgirl Quotes
"Don't be like the rest of them, darling."
Grace Kelly
"What doesn't kill you makes you stronger. Except cowgirls, cowgirls will kill you."
-Ray Cole.
"The cowgirl faces life head on, lives by her own lights, and makes no excuses."
Unknown Author
"Where I was born and where and how I have lived is unimportant. It is what I have done with where I have been that should be of interest."
Georgia O'Keeffe
"What separates a winner from the rest of the pack is not raw talent or physical ability, it is the drive and dedication to work hard every single day and the heart to go after your dream."
-Linda Mastandrea.
"A lot of my family going back were cowboys and barrel racers, and I'd say I'm 50 percent high fashion and 50 percent cowgirl."
-Lydia Hearst.
"Half woman, half warrior. Delicate and strong."
-R.H. Sin.
"Most cowgirls are natural storytellers, their art honed by years of practice."
Teresa Jordan.
"When you fall off your horse, then you get back up and keep riding strong." Unknown Author
"Sometimes an angel, sometimes a hell-raiser, always a strong woman."
-R.H. Sin.
"When you're throwin' your weight around, be ready to have it thrown around by somebody else."
Unknown Author
"Cowgirl: A better-looking cowboy with brains."
Unknown Author
Cowgirl Quotes Short
"We're down to our last pair of cowgirl boots."
Jessica Simpson
"Flaming enthusiasm, backed up by a horse sense and persistence, is the quality that most frequently makes for success."
Dale Carnegie
"A cowgirl stands up for what's right, even if she stands alone."
Unknown Author
"What could we accomplish if we knew we could not fail?"
Eleanor Roosevelt
"Sometimes a cowgirl has to do what a cowboy can't."
Unknown
"I went down like a drunken cowgirl trying to line dance to Metallica."
"If you climb in the saddle, be ready for the ride."
Author Unknown.
"Whether it's horses or whatever it is you do, it doesn't become an art until your soul goes into what you do."
Buck Brannaman.
"It's not how many times you get bucked off that counts, it's how many times you saddle back up."
Author Unknown.
"Behind every successful rancher is a wife who works in town."
Unknown Author
Cowgirl Attitude Quotes
"It isn't the clothes that make the cowgirl, it's the attitude and heart."
Unknown Author
"Sometimes cowgirl has to do what a cowboy can't."
Unknown Author
"Look like a girl, act like a lady, think like a man, and work like a dog."
Caroline Simon
"Cowgirl Courage isn't the lack of fear, but the courage to take action in the face of fear."
Unknown Author
"The only people for me are the mad ones, the ones who are mad to live, mad to talk, mad to be saved."
"Life is what you make it. Always has been, always will be."
Eleanor Roosevelt
"I'm an angel in Justin boots and a devil in blue jeans.  I'm every cowgirl's nightmare and every cowboy's dream."
Unknown Author
"Attitude is the real foundation of worthiness and success. It is your attitude which stipulates your first small step that makes your big dream real."
Unknown Author
"Cowgirl is an attitude, really; a pioneer spirit, a special American brand of courage."
Dale Evans.
Cute Cowgirl Quotes
"You don't need a new day to start over, you only need a new mindset."
Hazel Hira Ozbek
"Forget glass slippers. This Princess wears BOOTS!"
Unknown Author
"Horses change lives. They give our young people confidence and self-esteem. They provide peace & tranquility to troubled souls, they give us hope!"
Toni Robinson
"One Girl Who Would Rather Wear Boots Than High Heels."
Unknown Author
"Winning in life is more than just money… it's about winning on the inside… and knowing that you have played the game of life with all you had… and then some."
Doug Firebaugh
"Move over boys let this girl show you how to race."
Unknown Author
"What could we accomplish if we knew we could not fail?"
Eleanor Roosevelt
"If your wrist is shining my buckle, your hand is in the wrong territory."
Unknown Author
"I'm A Hard Working Barrel Racing, Truck Driving, Horse Trainin, Country Life Livin, Buckle Winnin, Country Music Listenin, Cowboy Lovin COWGIRL."
Unknown Author
"It's the way you ride the trail that counts."
Dale Evans.
"And one day she discovered that she was fierce and strong, and full of fire and that not even she could hold herself back because her passion burned brighter than her fears."
Mark Anthony
Little Cowgirl Quotes
"Somewhere there is a little cowgirl who wants to be just like you someday. You owe it to her to be the best cowgirl you can be."
Allison Trimble
"Grandpa Patterson used to say: Never approach a bull from the front, a horse from the rear, or a fool from any direction."
"You see a horse with your eyes, but you feel a horse with your soul."
Unknown Author
"In every little cowgirl's life, there is that moment, when she touches her first horse and the course of her life is forever changed."
Unknown Author
"Working horses is a little like being married. Sometimes you need to adjust and change your plan."
Buck Brannaman
"There is no secret closer than that between a girl and her house."
Unknown Author
"For one to fly, one needs only to take the reins."
Melissa James
I am not short, I am compact and ridiculously adorable.
Unknown Author
"Don't be like the rest of them, darling."
Grace Kelly
"Be happy with what you have while working for what you want."
Helen Keller
Tough Cowgirl Quotes
"Learn this well…the last ride is never the last ride, and the end is not the end." Richard Rowland
"Our greatest glory is not in never falling, but in rising every time we fall."
Confucius
"Horses and life, it's all the same to me." 
Buck Brannaman
"Inaction breeds doubt and fear. Action breeds confidence and courage. If you want to conquer fear, do not sit home and think about it. Go out and get busy." Dale Carnegie.
"Tough time never last, but tough people do."
Robert H. Schuller
"Have an unrelenting belief that things will work out, that the long road has a purpose, that the things that you desire may not happen today, but they will happen."
-Brad Gast.
"Never in history has a troubled horse been fixed by pulling on two reins."
Buck Brannaman
"God intended women to be outside as well as men, and they do not know what they are missing when they stay cooped up in the house."
Unknown Author
"The horse is a mirror. It goes deep into the body. When I see your horse I see you too. It shows me everything you are, everything about the horse."
Ray Hunt
"Don't let your dreams just be dreams."
Unknown Author
"There's nothing in life that's worth doing' If it can't be done from a horse."
Unknown Author
"A horse is the projection of peoples' dreams about themselves – strong, powerful, beautiful – and it has the capability of giving us escape from our mundane existence."
Pam Brown.
"You see, in this world, there's two kinds of people, my friend – those with loaded guns, and those who dig. You dig."
Unknown Author
Famous Cowgirl Quotes
"Even though you have been bucked, kicked, bit, and stomped never give up."
Unknown Author
"Sweet as sugar. Hard as ice. Hurt me once, I'll shoot you twice."
Kathy Rutland
"As the doctor said, When a fifty-eight-year-old man goes downtown dressed up in a Dale Evans cowgirl outfit, complete with a skirt with fringe, it's time."
Fannie Flagg
"Priceless things matter not for their value, but because they offer us an enduring reminder of stability and permanence."
Barbara Taylor Bradford
"When you come to the end of your rope, tie a knot and hang on."
Franklin D. Roosevelt
"Ever notice how you come across somebody once in a while you shouldn't have messed with? That's me."
Clint Eastwood.
"It's all very simple, keep your mind in the middle and a leg on each side."
Unknown Author
"Cause you know, life is what we make it and a chance is like a picture, it'd be nice if you just take it."
Drake
"Equestrian art is the perfect understanding and harmony between horse and rider."
Nuno Oliveira
"I've known a lot of cowboys and a few cowgirls. They're, by and large, some of the smartest, funniest, most courteous, generous, and hardest-working people you'd ever want to know."
-Nancy Pickard.
"That's why God gave us horses. He wanted us to see how their beauty, courage, and especially forgiveness, are a reflection of Himself. Remember that God loved you enough to give you the horse, and He loves the horse enough to give you insight into how to treat and care for him."
-J. Lyons.
"Let there be cowgirls for every cowboy and make them strong as any man."
Unknown Author