We have had many stallions or what we like to call them studs over the years. We still breed horses from time to time as well as show with our studs. Although we do mostly have geldings and mares as studs are harder to take care of and lead more of a solitude lifestyle.
What Is the Meaning of Stallion?
Stallion is a male horse that has not been castrated and that is kept for breeding purposes. The word stallion derives from the word stall, which refers to ancient laws that required male breeding horses to be held in stalls rather than being permitted to roam freely in the fields. From Middle English stallion, from Middle French estalon (whence modern French étalon), of Germanic origin, akin to stall.
Stallions, on the other hand, can be effective equine athletes at the highest levels of many sports, including horse racing, horse shows, and international Olympic competition, with appropriate preparation and management.
We've compiled a variety of top, best, and famous stallion horse names that you'll adore in this section. These lists will undoubtedly assist you in selecting the best name for your favorite horse.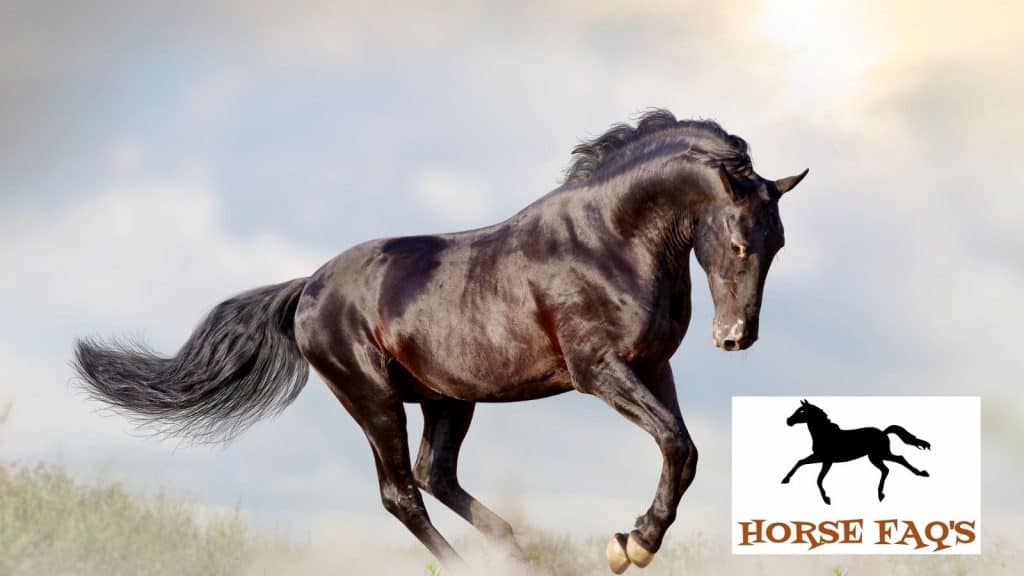 Top Stallion Barn Names
Cody
Ninja
Shiloh
Blaze
Clue
Stan
Firefly
Galaxy
Pecos
Trusty
Wind Anthem
Theia
Indiana
Rascal
Storm Torch
Wicked
Rooster
Prairie
Van Winkle
Casino
Vargas
Blue Blossom
Danger Boy
Sliver
Flicka
Norman
Bold Ruler
Cheez
Bramble
Harlan
Top Stallion Show Names
Riding fee
Coming Home
Calm Storm
Inner Smile
Talking Memory
Deceptive Miss
Private Ryan
Lucky Folly
Back to Action
Cowboy Caper
Jungle Cruiser
Blazing Fire
Little Vintage
Just Call
Mr. Favorite
Prime Opportunity
Hope Awaits
Tomorrow's Down
Rise And Shine
Chilly Willy
Knights of Dream
Crimson Tide
No Apology
Have Faith
Miracle Lady
Her Decision
Hidden Crown
Seattle Slew
Shiny Meadows
Infinite Love
Moon Spell
Inner Peace
Sparkling Sun
Stallion Names For Horses
Sampson
Summer
Pirate
Stream
Blood Red
Admiral
Hollyhock
Rebel
Noble
Tiger
Blue Moon
Pinto
Powder Snow
Sword
Pepper
Wave
Jet
Justin
Yankee
Festival
Ranger
Syrup
Fire
Shine
Victory
Morning Sun
Kylie
Dandy
Arrow
Monster
Duke
Good Stallion Horse Names
Artax
Whalen
Lincoln
Angel
Hercules
Bob
Caryatid
Shamrock
Bronte
Cupid
Buster
Lithe
Romeo
Eoghan
Teddy
Cricket
Thumper
Lacey
Poncho
Goliath
Trotsky
Kid
Jasper
Thor
Patriot
Hero
Athena
Monte
Sunshine
Bullseye
Stallion Names With Meaning
Erregina: From the Basque language, which is spoken by the indigenous peoples of the Basque region along the French-Spanish border.
Angelo: It can be granted to a royal horse that is agile and well-behaved.
Billy: For male horses, this is a common name. The antique splendor of beauty and power is depicted.
Brocade: A rich, woven cloth with enhanced gold or silver designs.
Chex: This is a good name for horses who like to play. It's also one of the most common names for paint horses.
Albus: This name is perfect for Harry Potter fans who want to reference Dumbledore! It's also incredibly adorable.
Charlie: These horses are known for their unwavering stamina and tenacity in the face of adversity.
Deacon: If your horse or mare remains calm and respectful, you've chosen the right name. It's one of the most unusual mare names.
Audrey: Audrey Hepburn's name means "noble strength."
Emanon: It has the sound of an emperor's name. This is the name given to horses and mares who are in charge of their squad.
Seamus: This name is ideal for Harry Potter fans looking to pay homage to Dumbledore! It's also ridiculously cute.
Inferno: This is the definition of a horse who is feared by his stablemates. This is the perfect name for your horse if that's the case.
Donavan: This name has Gaelic roots and means "brown" or "dark." This is ideal for your dark and handsome horse.
Black Stallion Names
Slyer
Batman
Crow
Flame
Cobra
Velvet
Indigo
Burton
Black Annie
Knight
Arya
Angel
Black Diamond
Bullet
Noire (Black in French)
Expresso
Dark Clouds
Nimbus
Black
Onyx
Baki
Evening
Black Gold
Shadow
Black Fury
Vampire
Mid Night
Sooty
Smokey
Nero
Kit Kat
Nebula
Jett
Black Beauty
Antonia
Brown Stallion Names
Nutmeg
Desert
Suntan
Bister
Bear
Nestles Crunch
Rusty
Biscuit
Truffles
Golden Girl
Comet
Scooby
Solar
Sourdough
Woody
Brown Sugar
Walnut
Sorrel
Clove
Cappuccino
Clay
Crop
Sandcastle
Brindle Boy
Tawny
Clayton
Easy Goer
Almond
Fudgsicle
Topaz
Cigar Horse
Flare
Kelso
Invacor
Famous Horse Names
Raise A Nation: The New York Times named Raise A Native the most successful sire of American thoroughbred stallions over the last 20 years when he died in 1988. Even though he was just two years old at the time, he was unbeaten in four races.
Valegro: Dressage was taken to the masses by Valegro. He swept everything in his path, shattering world records almost every time he competed and winning gold for the home crowd in London 2012.
The Grandsires: Ruffian and grandsires were both top stallions in their respective eras. The dark bay is the reviewer's sire. Bold Ruler, the most famous postwar racehorse and Triple Crown winner, was his administration sire.
Storm Cat: A breeding to Storm Cat cost a mare owner half a million dollars at his height. At the turn of the millennium, this grandson of both Northern Dancer and Secretariat was the leading North American sire. Tabasco Cat and Giant's Causeway are two of his most well-known colts.
Native Dancer: He was a grey Thoroughbred named the Gray Ghost, and he was the first racehorse to gain popularity as a result of television exposure. He is regarded as one of the ten greatest racehorses of the twentieth century.
Nijinsky: In 1970, under the legendary Lester Piggott, he galloped into history by capturing the British Triple Crown, a feat that no horse has ever accomplished.
Sam: The partnership of this unremarkable-looking yet genuine horse and his German rider Michael Jung has rewritten eventing history. They are the first pair to win Olympic, world, and European titles at the same time.
Merely A Monarch: The versatile equine was nominated for championships in all three Olympic disciplines, but is regarded as the ideal eventer. He won the first Burghley in 1961, Badminton in 1962, and a showjumping Grand Prix only months later with Anneli Drummond-Hay.
Bucephalus: Bucephalus, perhaps the first celebrity horse in history, was Alexander the Great's favorite stallion and is often portrayed as a huge beast of a horse. Bucephalus fought alongside Alexander in several campaigns but died as a result of injuries suffered during the Battle of Hydaspes in 326 BC.